About Us
We're Jeremy and Angela Olson and we welcome you to Yo's Clinic.
As you can see, we offer a number of body healing services, from deep Chinese Massage to relaxing Swedish Oil Massage. There are probably some you may not be as familiar with — like Reflexology, Ear Candling, or Cupping.
Why do we offer so many services? Because everyone is unique and body work is not a "one size fits all."  We offer a full array of healing services and we can help you choose body work that will best promote your healing.
Our goal is to lessen your pain and help you live a happier life. When you come to Yo's Clinic we want you to retreat, to decompress and to relax. Yo's can be your place to heal and feel revitalized and refreshed.
That's what we do — we'd love to do that for you! Come and experience it for yourself. You'll be so glad you did.
Why Choose Us?
Although Massage Therapy is a fantastic avenue of healing, not all Massage Therapists are created equal.
Each has their own style of touch and experience. The fact is, on average, a newly graduated Massage Therapist is only in the field for less than three years. The chances of making an appointment with an experienced practitioner at a salon to help you heal beyond the routine they were trained with, is slim.
We offer an elite service among our peers.
We Believe
We believe that many ailments that plague people and significantly deteriorate their quality of life, is simply a needless exercise in suffering. So much can be done to get you back to spending time enjoying friends and family, traveling and being active. Even more than just helping you past the cycle of pain, including Massage Therapy in your regular health routine can change your quality of life for the better.
We believe that when people begin to take responsibility for their own healing, they have the most momentum to facilitate change in their life. We hate to see people sitting at the dead end of pain where they tell themselves, "insurance won't cover it, so I can't do that" or "my doctors say not much can be done, so I guess I'm stuck." Don't believe it…you can take charge of the way you feel.
Our Mission

Our mission since the founding of our small clinic in 1990, has been to help people get the quickest results, through the most comfortable means, in a friendly, trusting environment. We want you to be recharged physically, emotionally, mentally and spiritually.
Our Story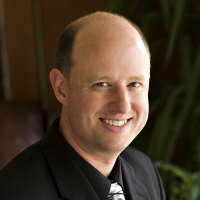 When Jeremy was young, he sustained injuries from an accident. His doctors said the resulting pain he experienced was something he would just have to learn to live with, taking large doses of ibuprofen to cope. He and his parents were not willing to accept that. After just a few months of Acupressure and Massage, he felt tremendous relief. It was then that he developed a desire to share what he had learned through this amazing field.
He was raised in an entrepreneurial household. His parents own Olson's Antiques (they are still on 10th Ave. in Waite Park, check out their inventory, amazing treasures, many of which furnish our clinic). He was raised with a strong work ethic and inventive mind. He developed his first business selling three wheeled bicycles called "Fun Cycles" and sold them under the name JJ's Three Wheel Way when he was only 13!
He had a passion for helping people and there was nothing holding him back from starting Yo's Clinic when he was just a young adult. When the people who came to his clinic got major results from the work he did, his passion was ignited into much sharper focus. When he had the opportunity, he went to China and studied under masters in the field. There he honed ancient skills into his own craft that makes the therapy he practices unique in our area.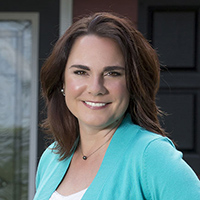 Angela was raised to appreciate gardening and organic food. Her family loved playing on the lakes, being outdoors, enjoying friends, family and learning, and especially about the intrigue of the body's own ability to heal itself. She enrolled in college with a career in the health field as her aim, but had no idea the sharp turn her future career would take when she met Jeremy. Her life couldn't have planned any better.
Now we feel very blessed to have work that is rewarding and fulfilling. Sharing it together as a married couple makes it all the more so. Expansion and big business has never been our goal, we like the peace of working together, one on one with our clients. We enjoy getting to know each of them personally and experience the positive impact that we have made in others lives.
We might be the best kept secret you have never heard of until now.
But we just let you in on that little secret, didn't we?
Our Credentials
Swedish Oil Massage
Tuina and Acupressure
Ear Candling
Foot Reflexology
Jeremy graduated from Touch of Life School of Massage in Minneapolis, MN. He studied Acupressure under Michael Reed Gach of the Acupressure Institute in Berkeley, California. He spent a month of intensive training in China at the Beijing Hospital, attended the Academy of Traditional Chinese Medicine & Acupuncture studying Tuina-ology, Cupping, and Qi-gong. He is also a registered Reflexologist with the International Institute of Reflexology based in St. Petersburg, Florida.
Angela has advanced proficiency training in both foot and hand Reflexology and is a registered Reflexologist with the International Institute of Reflexology. She studied Position Release under the International Society for Ortho-Bionomy and completed their trademark program. She apprenticed with Jeremy Olson, learning the art of Ear Candling. She studied Raindrop and Vita Flex Techniques as taught by Dr. Gary Young, owner of Young Living Essential Oils. She is a level 2 Reiki practitioner and incorporates its benefits into all of her work.
We Invite You
We would like to welcome you to our quiet little clinic of peace and tranquility. We are happy to answer any further questions about our therapies, learn what you have been experiencing, and how we can help you find the right combination of what works best to let you heal and grow.
Thank you so much for spending this time with us, we look forward to meeting you soon!
Jeremy & Angela Olson