Need to feel more like yourself?
Unleash the power of Young Living essential oils through Raindrop Technique and you will soon feel right as rain.
Raindrop uses the essential oils of oregano, thyme, basil, cypress, wintergreen, marjoram, peppermint, lavender, and blends of Valor and Aroma Seize, targeting the shoulders, feet and whole spine. The session concludes with a moist, heated, luxurious towel over the whole back, sending you to essential oil assimilation bliss, often with a unique alternating sensation of icy heat that is tremendously relaxing.
Studies have shown that essential oils can not only help heal the spine, but inhaling the aromatic properties can significantly improve the mental and emotional function of the brain.
Raindrop Technique facilitates the release of pent-up negative emotion, encouraging release and emotional renewal.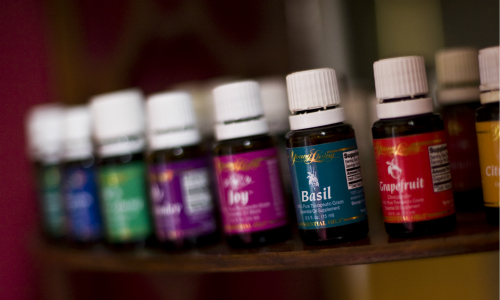 Raindrop Technique is beneficial for:
improving your emotional balance, and helping you feel relaxed, centered and calm
fighting disease, back pain, spinal disorders, anxiety and depression
anyone wanting to detoxify the body and boost its immune power using essential oils
reducing inflammation and improving circulation
setting in motion a healing process that will last for weeks, even months
My dearest friend suggested an outing to Yo's Clinic for a morning of relaxation. And, what a morning it turned out to be – it was a morning of absolute bliss! From the moment we arrived at the clinic, our experience began. We were greeted at the door with welcoming smiles and wonderfully calming aromas. I relaxed with a lovely cup of tea and then enjoyed my first acupressure massage. Throughout the treatment, Jeremy took special care to ensure I was comfortable and worked magic on my tense muscles. I've had many massages prior to this, but Jeremy worked miracles. I could feel my entire body moving into a state of relaxation. Next, I melted under the amazing touch of Angela during raindrop therapy. The combination of the essential oils and massage techniques created a wonderful sense of calm and healing. I didn't want it to end – I was in heaven. Thank you Angela and Jeremy for a truly memorable and calming morning.  ~Beth Majerszky, New Lenox, IL

Raindrop Technique is an excellent way for me to stay centered and aligned. Essential Oils are natural plant medicine that are powerful — and, in my case, they produce astonishing results. I experienced a time of grief and loss — I knew Yo's Clinic Raindrop Technique was just was I needed to support me. I felt a phenomenal emotional release during and after my Raindrop Therapy session with Angela. It's definitely part of my self-care commitment — and Yo's does it best!  ~Lee Miller, Clear Lake, MN
Raindrop Technique Options:
60 Minute Session: $105*
90 Minute Session: $145*
Add a 20 Minute Hydro Massage Session for $10
Add a Paraffin Dip Treatment for $10
*Within this time you may choose a combination of therapies.
Prices do not include sales tax. No sales tax is collected if you have a referral from a Doctor.
Let Raindrop Technique renew your spirit and invigorate your body soon!
Call (320) 252-2442 for your appointment.